Present: Brain Tea documentary on Feminist Struggles in Sri Lanka.

Interview with Rebecca Lawn who went to Sri Lanka in February 2010. There, she was able to speak to various feminist organizations, activists and researchers about the History of Feminism and the feminist issues in Sri Lanka.
This is the result of team work by Anusha Thangavelu, Rebecca Lawn & Ashinsa Bopearachchi.

Part 1 :



Part 2 :



Past: Brain Tea has given contact details and information for the making of a report on Sri Lankan fishermen that was shown on "Thalassa" (France 3) in June 2011.

Brain Tea was consulted by the maker of a report on fishermen in Sri Lanka that was shown on French TV magazine "Thalassa" (France 3 TV channel) in June 2011.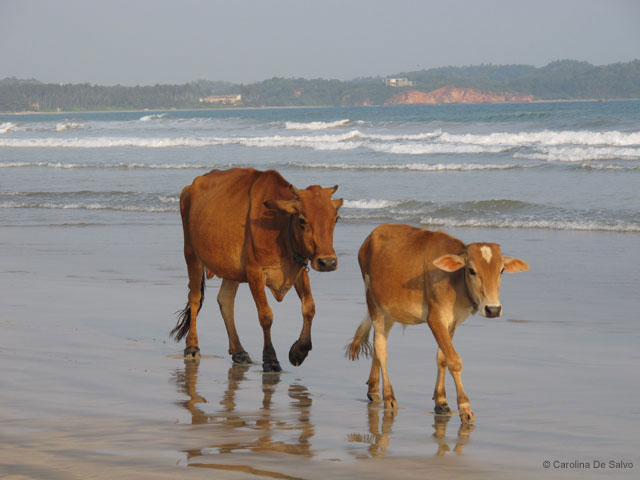 Past: Brain Tea is partners with the "Bonsoir Short Film Day 2010" held on 5th December 2010 in Colombo, Sri Lanka
"Bonsoir"
TV show organized a short film competition to celebrate its 25th anniversary.
The film screening was held on 5th December 2010 from 9.30 AM to 4.30PM at the Alliance Française de Kotte (139, Jayawatte road, Colombo 05)
and
the Award ceremony was held the same day at 7PM at the National Film Corporation Theatre (303 Baudhaloka Mawatha, Colombo 07).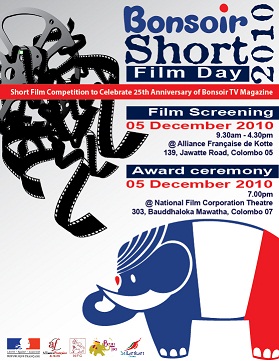 See more pictures here.

Bonsoir the longest running TV programme in Sri Lanka, celebrated its 25th anniversary in July this year. Bonsoir TV magazine which comes every Monday at 10.00pm on Channel Eye, SLRC, is produced by Studio Bonsoir with the support of the Embassy of France in Sri Lanka with the collaboration of Canal France International and France 3 Television Channel and Alliance Française de Kotte.
As part of 25th year celebrations, Studio Bonsoir organized a competition for young Sri Lankan Short Filmmakers below 35 years of age. Short films less than 10 minutes of duration produced during last three years were eligible. Partners of this competition are Embassy of France, Alliance Francaise de Kotte, Brain Tea and Sri Lankan Air Lines.
Sujeewa Gunarathne
and
Lahiru Samarasinghe
are the two laureates of the contest.
They will be coming to Paris in September 2011 and Brain Tea will welcome them.
Brain Tea will also organize the screening of the short films in Paris during their stay.

Brain Tea past events:
click here ! for 2010
and click here for 2009 -2008

If you wish not to miss any of our events, subscribe to our
newsletter
!
You and us
Check out what
our association is about
. If you are interested you can join our team.
We are looking for webmasters, translators in French-English, English-Sinhalese and English-Tamil especially.
We are also looking for people who might write articles about world geopolitics, economics, philosophy, psychoanalysis, ecology, etc for our website.
But anyone is welcome to give us a hand and/or participate in our project.
In that case,
send us an e-mail
and we will get back to you very fast.
Do not hesitate to visit all the different sections of our website. We suggest that you follow the
Brain Tea recipe
while doing so.